Damage Gallery
Below are some images showing damage to ladders and other equipment during our many inspections.
Need a New Ladder or Parts?
We are dealers for Alco Lite®, Duo safety®, Little Giant® and more.
Experience
Leadership
Clients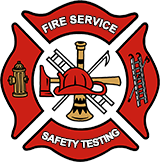 Serving Fire Departments since 1990
We have been serving fire departments for 33 years. To date, we have tested more than 65,000 ladders. Fire Service Safety Testing, Inc. provides professional ground ladder and fall protection equipment testing, service and repairs for fire departments across the Northeast. We travel to your firehouse and inspect/test each ladder pursuant to the NFPA Standards.
Steve Speer
Our company president, Steve Speer, has more than 49 years of experience as a firefighter. He's a retired lieutenant from the Ridge Road Fire District in Rochester, N.Y., a past chief of the Hilton (N.Y.) Fire Department and a former member of the Board of Fire Commissioners for the Hilton-Parma Fire District. Speer is currently a member of the NFP's Ground Ladder Testing Committee.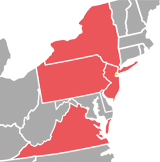 Clients
FSST has over 700 clients across New York state, as well as New Jersey, Pennsylvania and Virginia. We understand the demands on your time and resources. We can usually accomplish your ladder testing, any needed repairs or service, and fall protection equipment inspection all in one site visit. We can often do all this without taking any of your rigs out of service. Call us today at 866-788-7373.